Discover Equatorial Guinea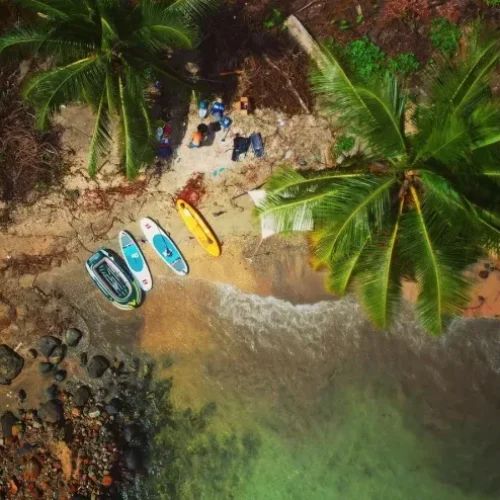 The beauty of Equatorial Guinea
Equatorial Guinea's island
"Discover the beauty of Equatorial Guinea in one day with the exciting tours of Rumbo Malabo. Don't miss out!
Daytrips in Equatorial Guinea
Equatorial Guinea tailored for you
Customize your trip to Equatorial Guinea
We create completely personalized routes for you because, in the end, your happiness and satisfaction are the most important. Tell us about your interests and together we will design a fully customized tour
Rumbo Malabo is a young company born to showcase firsthand the enormous untapped potential of Equatorial Guinea.
We believe in responsible and ecological tourism, and therefore our philosophy is to reveal these yet-to-be-discovered secrets while respecting nature and its culture.
Travel to Equatorial Guinea like you never imagined with us!
WHY SHOULD YOU TRAVEL TO EQUATORIAL GUINEA WITH US?
What an amazing experience at the Reserva Científica, Bioko island. Love, love, love. Thanks to Rumbo Malabo, and its friendly guides, we got to respectfully experience sea turtles digging holes to lay their eggs in. We visited amazing waterfalls and got to spend lovely and enriching moments at the dinner table with Jana Lopez… thank you, thank you, thank you! I will absolutely repeat this experience! Next time I will bring an inflatable mattress along though… 😉
Rumbo Malabo is an EXCELLENT local tourist agency with tonnes of expertise about Equatorial Guinea! They organised an UNFORGETTABLE trip for a group of us to visit the sacred Ureka Falls in late December 2022 and we loved every minute of it! We stayed the night in a lovely eco-friendly wooden campsite, so we could see the marine turtles come on shore to lay their eggs, and that was simply MAGICAL! My 7 yearold son keeps remembering this BEAUTIFUL experience, which was certainly the highlight of his trip! The Rumbo Malabo team took care of everything, including food and water and arranging the required tourist permits for Ureka, and all we had to do was relax and enjoy! I'd highly recommend Rumbo Malabo to anyone who wants to visit Equatorial Guinea and see the best the country has to offer with ease and comfort!
Cristina Maria Sa Roka
2022-12-27
Espectacular la experiencia, un servicio de 10, siempre atento y la comida de Florencio excelente 👌🏾✌🏾
Javier González Sanz
2022-10-31
Impresionante experiencia con Rumbo Malabo. Vinimos desde España con las expectativas muy altas, pero las hemos sobrepasado por completo. Playas paradisíacas, cascadas de ensueño, fauna impresionante (monos, tortugas, etc), dormir en la jungla. Todo ello de la mano del equipazo de Héctor, profesionalidad, seguridad y buen trato. Si estás pensando en ir a Guinea Ecuatorial desde España, esta es la mejor forma. ¡De matrícula!
Elizabeth Perez
2022-10-30
Ureka es mágico!! El viaje perfecto, nos deleitamos del paisaje, las cascadas, el mar. Vimos tortugas. Nuestros guías y el viaje con Rumbo a la Malabo, fenomenal!! Gracias!!
Fin de semana increíble.Tanto el conductor como los guías superprofesionales,una maravilla.
Beatriz Castro
2022-10-22
Una fantástica experiencia a 3000 metros de altura. La compañía genial y el tour súper bien organizado y muy puntuales que es de agradecer. Repetiré...Mil gracias Rumbo Malabo y + 💚💚
Rumbo Malabo is my first choice when traveling to Bioko and Corisco. Reliable service, great guides. I recommend Rumbo as the best travel agency in Ecuatorial Guinea.
Mette Ehlers Mikkelsen
2022-07-24
For travelers who wish help with visa, covid tests and photo permit and wish a really good program where you discover what this country can offer with people who can also help you understand what you experience, then this is your best choice.